We welcome OEM & ODM orders at the OKACC battery factory. We are committed to providing you with the perfect Lithium-ion Battery solutions and technical improvements. We can customize a variety of special models for OEM & ODM. For details pls email [email protected]
1. What is OEM?
OEM is the abbreviation of Original Equipment Manufacturer. It is a mode of manufacture agency. It means the producer owns the core technology of the product but does not make the product directly. They take charge of design, development, and sales control of the product. The manufacturing procedures are given to the OKACC battery factory to do. This mode is a universal phenomenon in the whole world, with the great development of the electronics industry.
2. What is ODM?
ODM is the abbreviation of Original Design Manufacturer. Some manufacturer designs and makes a product, which is satisfied by other enterprises. So they are required to make this product with the other company's brand or logo. The former is the ODM of the latter.
3. Difference between OEM and ODM
OEM is to make products for brand enterprises with their specific brand. The manufacturer can only use the name of that brand enterprise, and absolutely can't produce with their own name or other logos. ODM depends on whether brand enterprises have exclusively owned the copyright of the products, if not, the manufacturer is entitled to organize the production by themselves.
4. What OKACC battery factory can do for you?
OKACC battery factory has the ability to make customizing printing on a lot of products and packages. These products include Lithium-ion Battery, LiFePo4 Battery, Li-Polymer Battery, Ni-MH Battery, Ni-CD Battery, a Storage Battery, Robot Battery, Golf Cart Battery, Lighting Battery, Battery Charger, etc. We can make them with your logo, or make the new package according to your own design.
OEM order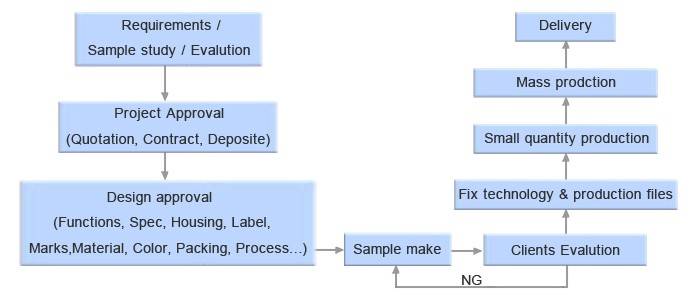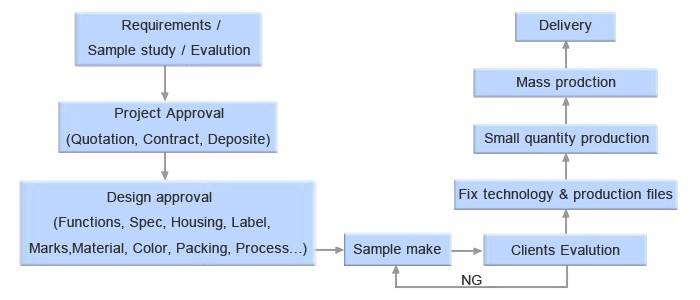 1) Logo Printing
We will follow the procedure above to add your logo to the product you chose, you can look at the above picture and instruct us how your logo are to be branded, before placing an order and mass production, we will send you a proof picture to show how your logo looks like finally if you are not satisfied, you can make changes as many as you wish until you think it is OK.
a.Ensure your logo can be printed precisely and nicely on the product, for traditional screen printing which is most suitable for a logo with 1-4 colors and have no shading or color gradation.
b.Laser engraving and metal etch, the whole processing is controlled by computer, so, adding your logo in this way can ensure a precise and nice finish.
2) Okacc Battery Design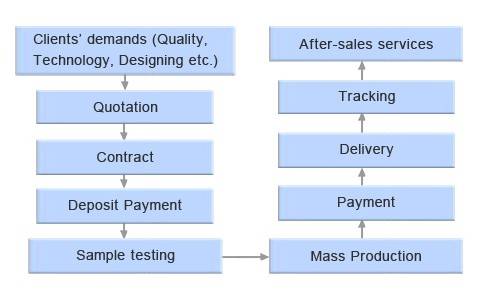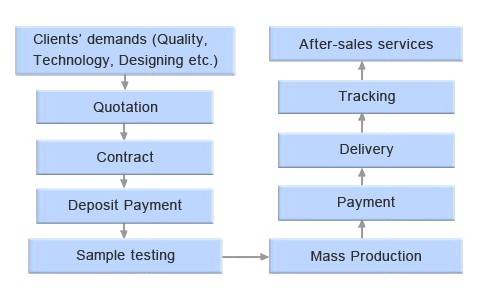 ODM order
OKACC battery factory is also providing products model design service for our customers. With a strong and imaginative design team, we are able to design all kinds of Lithium-ion batteries on basis of customers' needs. Upon receiving your idea or graphics, our professional design team will produce the best prototype in a very short period of time. Send us your design now to [email protected], our staff will reply to you soon.